Normal retail on the Amaizablaze 4100 Iroquois  50,000 btu max output corn burning stove is $2045.  In the Cheaper by the Dozen sale, you can enjoy the 4100 for only $900.00, new in the box.  …a savings of $1145.00!
This is absolutely the best sale we have ever offered.  When 12 stove orders are received and approved, even from people you do not know, all 12 orders receive the discount.  But, if you want to make sure that your group of one dozen people order so that you get the discount, be sure to email, text, call, put it on Facebook, or shout out to your friends, neighbors, work associates, and family to let them know about this sale.  Certainly, anyone who has been considering purchasing an Amaizablaze corn burning stove should act now!
If you have thought about purchasing a second Amaizablaze corn stove for yourself, or know a family member or friend who has admired your stove, be their hero by telling them about this sale before supplies are exhausted.  Make sure your friends don't miss this sale. Three hundred stoves were earmarked for this sale.  Inventory is now at about 200.   When supplies of these special discount stoves are gone, the sale ends.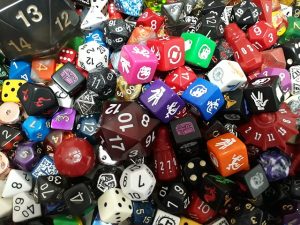 Find Your 12! XII, Boxcars, Save!
Simply order your stove and create an account during checkout.  We will hold your order until 12 orders are received, then contact you to fill your order at the deeply discounted group price, then restart the count. If your Cheaper By The Dozen group does not materialize, we will advise you, refund your total order cost and your order will be cancelled.  So, you want to be in one of the first groups!   Don't miss out by waiting around.  Order today!
When you enter your order, you will be able to add your needed vent kit and/or any other accessories you may desire, such as a base kit, legs for a freestanding mode, fireplace surround for the Iroquois 4100 fireplace insert mode, or even gold plated accessories if you want to really upscale your stove's look.  And don't worry: everything will be refunded and the order cancelled if your CBTD group does not materialize.  So, there is nothing to lose!
What a find!  These new Amaizablaze stoves were tested and boxed in first quality condition in 2008 and 2009. They have been kept secure and dry in a warehouse ever since, but since they have been boxed for a while we regret that we cannot offer a warranty or guarantee on these stoves.   All we know for sure is that these new stoves have been in the box undisturbed until now, and they are authentic American made Amaizablaze stoves –built to their normal high quality standards.  If we didn't have high confidence in your satisfaction, we wouldn't even offer these stoves.
Listen, you will be purchasing your Cheaper By The Dozen Amaizablaze stove as much as $1595.00 below our normal good price!  Friends don't let friends miss this sale.  Pass the word!
CBTD 2100 Cherokee Corn Burning Stove: Regularly $1495, Group Price $800
CBTD 4100 Iroquois Corn Burning Stove: Regularly $2045, Group Price  $900
(Fireplace top air seal not included.)
4100 Amaizablaze Stove
Spec Sheet
CBTD 7100 Cheyenne Corn Burning Stove: Regularly $2595, Group Price $1000
(Queen Anne Legs not included.)