AHE its subsidiaries and associates are committed to respecting and protecting your privacy. We have structured our website security at https://americasharvestenergy.com so you can visit it on the Web without identifying yourself or revealing any personal information, or by registering to receive full access and set up or participate in Events. Our privacy practices exceed the requirements of the U.S. Department of Commerce Safe Harbor program and are moving into compliance with the new GDPR regulations though they do not yet apply in the United States, our only sphere of business.
Once you choose to provide us personally identifiable information (any information by which you can be identified), you can be assured that it will only be used to support your relationship with AHE and to make your purchase a success for you.  We collect only the minimum amount of data needed to accomplish that task and retain no credit card information after your initial ordering process.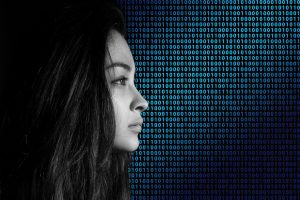 This statement regarding the privacy of the personally identifiable information you provide online covers foundational principles of fair information: Awareness, What we collect, How we use it, Onward Transfer, Children's Privacy Protection, Choice, Accuracy & Access, Security, and Oversight.
Awareness: AHE provides this Online Privacy Statement to make you aware of our privacy policy, practices and of the choices you can make about the way your information is collected and used. We make this notice easy to obtain and read as a menu option on our home page.  
What we collect: On https://americasharvestenergy.com, you can Register, create an account, or simply purchase products. Through our contact request form, you may make requests or make suggestions. On our payment pages, the types of personal information collected are name, contact and billing information, transaction, and credit card information; but only through our processor who employs adequate security protocols to protect your data. AHE does not retain your credit card information onsite, online, or in any form and neither does our processor.

To tailor our subsequent communications to you and continuously improve our products and services (including registration), we may also ask you if you choose to provide us with information regarding your personal or professional interests, demographics, experience with our products, and more detailed contact preferences.
Our website at

 

https://americasharvestenergy.com

 

web uses technologies such as cookies for data analysis and participant experience enhancement.

How we use it: AHE uses personal information to better understand participant requests, provide better service, communicate with participants on a limited basis (such as updates to current and/or future sales or products), and to make your purchase experience a pleasure for you. Transaction information such as Credit or Debit card numbers are used only for payment processing. To maximize fraud protection and security, no specific credit nor debit card numbers are retained by AHE.
     On a limited basis, we may contact you for market research or to provide you with information we think would be of interest. At a minimum, we will always give you the opportunity to opt out of receiving such direct marketing or market research contact. We will also follow local requirements, such as allowing you to opt in before receiving unsolicited contact, where applicable.
Who we share it with (onward transfer): AHEwill not sell, rent, or lease your personally identifiable information to others, unless we have your permission or as required by law. AHE and associated entities and/or suppliers are governed by privacy policies with respect to the use of this data and are bound by the appropriate confidentiality and data protection agreements.
   Data collected online may be combined with information you provide when you rent or purchase any AHE products.
Children's Privacy Protection: AHE takes exceptional care to protect the privacy of children under the age of 13 and encourages parents to be an active participant in their child's online activities and interests. We abide by the Children's Online Privacy Protection Act (COPPA) requirements. https://americasharvestenergy.com does not target and is not intended for children or purchasers under the age of 18. http://americasharvestenergy.com does not knowingly collect data from children. If we discover personal data from a child without accompanying parent or legal guardian approval, we will eliminate that data.
Choice: AHE does not collect the personally identifiable information provided to us online in ways unrelated to the ones described above without first letting you know and offering you a choice. As previously stated, we will also provide you the opportunity to let us know if you do not wish to receive unsolicited direct marketing materials from us and we will do everything we can to honor such requests.
    AHE will not share your personal information with a business partner or unrelated third-party company unassociated with your purchase without your permission. Local country laws and policies are applied where they differ from those in the U.S.
Accuracy & Access: AHE strives to keep your personally identifiable information accurate. We will provide you with access to your information including making every effort to provide you with online access to your registration data so that you may view, update or correct your information on the http://americasharvestenergy.com site where it was submitted. To protect your privacy and security, we will also take reasonable steps to verify your identity before granting you access or enabling you to make corrections. To access your personally identifiable information, return to the web page where you originally entered it and follow the instructions on that web page. To opt-out of AHE contact, provide your name, email and/or address and relevant information about subscriptions or registrations you may have with us through the site "Contact Us" page. This opt-out will cancel all marketing and support correspondence. Certain areas of the http://americasharvestenergy.com web site may limit access to specific individuals using passwords and through providing personal data.
    Links to third party web sites on the site are provided solely as a convenience to you. If you use these links, you will leave the http://americasharvestenergy.com site. AHE has not reviewed all of these third-party sites and does not control and is not responsible for any of these sites, their content or their privacy policy. Thus, AHE does not endorse or make any representations about them, or any information, software or other products or materials found there, or any results that may be obtained from using them. If you decide to access any of the third-party sites linked to this site, you do so at your own risk.
Security: AHE is committed to ensuring the security of your information. To prevent unauthorized access or disclosure, maintain data accuracy, and ensure the appropriate use of information, we have put in place appropriate physical, electronic, and managerial procedures to safeguard and secure the information we collect online. We minimalize the information we collect, and further minimalize the information we retain.  We use encryption when collecting or transferring sensitive data such as credit card information. Preventing credit card fraud is important to protect your personal financial data security. As part of real-time payment processing, http://americasharvestenergy.com subscribes to a Fraud Risk Management Service through its online financial transactions' provider. The Service gives you and AHE an extra level of protection to guard against credit card fraud. The secure data transfer and validation process between the Service and http://americasharvestenergy.com is bound by contractual and confidentiality agreements, and sensitive data such as credit card numbers is not retained by AHE.
Oversight: If you have comments or questions about our privacy policy, email us at info@americasharvestenergy.com. To help us process your request, please include all relevant contact information, name of the product(s) purchased and action requested.