Stoves, Furnaces and More
America's Premier
Amaizablaze and
SnowFlame* Corn Stove
Parts Provider
STEP 2: Add to Cart and Choose Shipping
Corn is Clean, Easy to Handle and Store, Plentiful, & an Annually Renewable Alternate Fuel Source
Using a corn stove or furnace will produce the very same three things that you produce every day as you breathe out: carbon dioxide, moisture, and HEAT! (Lots of heat in this case!) If everyone would burn corn rather than wood, the blue-gray haze of wood smoke over our neighborhoods every winter morning would be gone.
America's Harvest Energy Parts: Dependable, Correct and Fast.

Check our Blog page for how to's, facts, and tips for diagnosing your issue, getting the right part, and best methods of installation.
BUY FROM US WITH CONFIDENCE!
Get the Right Part the First Time, Every Time from Us
If you have any doubt about whether you are getting the right part, check our blog pages for guidance or contact us for an online or phone diagnosis. If our technician cannot 'nail it' for you immediately, we will take your request to the manufacturer representative and make every effort to get the right part for you the first time.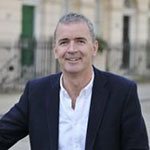 Cyril Chappellet
We certainly feel special! Much appreciated! Excellent customer service all around, gentlemen! Would appreciate our praises being forwarded to your respective upper management!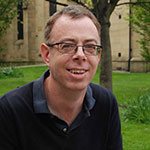 Mike Johnson
Just a note to thank you for our stove and chimney. From the helpful information in choosing such a beautiful looking and brilliantly efficient stove. Your fitters were a delight to have here – clean, careful and knowledgeable. Our builders were very impressed and I am sure to recommend you.
Brigitte Moran
Needless to say we are extremely pleased with our purchases, we highly recommend America's Harvest Energy to anyone who asks where we made our purchases and we commend the personnel, staff and skilled craftsmen at America's Harvest Energy for producing such daring concepts, bold designs and extremely well crafted products.
Do you have any questions for us?