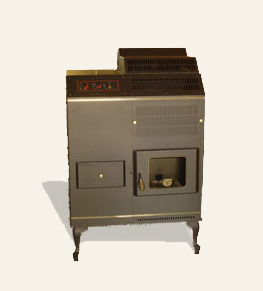 7100 N Cheyenne Corn Burning 70,000 BTU Furnace
Cheyenne Stoves AA 7100 N
Description Our most economical furnace, the basic 7100 70,000 BTU Corn Burning Stove! --does not include vent kit, nor legs pictured.
Hopper Capacity 115 pounds of corn
Adjustable BTUs 8000 to 70,000
Secondary Heat Exchanger Increases efficiency, controls exhaust stack temps
Room Air Grill / duct connection adapter Room air grill can be adapted using the duct adapter to provide 12 inch circular duct connection for central heat.
Vent System Direct "through the wall" venting standard, negative draft conversion available for multi fuel burning.
Size Specifications Width: 29.5 inches, Height: 37 inches (45 inches with available legs), Depth: 30.25 inches (29.25 inches, plus 1 inch door)
Weight 315 pounds
Only logged in customers who have purchased this product may leave a review.