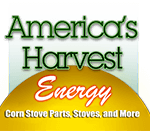 "and More" means Energy Savings!
Through America's Harvest Energy Systems (AHE), I have long enjoyed helping people like you save money on their monthly heating bills through their Amaizablaze stoves. I am delighted to inform you that in select states America's Harvest Energy Systems can now provide you with "More":  more savings on your electric and natural gas service for your home and/or business through Stream Energy.  …no need to spend too much on the same energy products each month, right?
For almost 20 years, you have trusted AHE to provide you with correct and reliable original parts for your corn or pellet burning Amaizablaze stove.  To see how much you can save on electricity and/or natural gas, simply click on either logo.
In select states, you will receive the same reliable electricity through the same grid, and/or the same natural gas through the same pipes, and both serviced by the same legacy companies as always.  The only change will be the bill and the amount you pay each month. It's easy to switch and to save!  Look and see how it can work for you.
If you have any question, post it as a comment/response to this blog.  I will respond as soon as possible.
Have a warm, inexpensive energy kind of winter!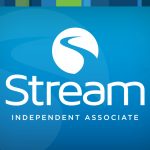 America's Harvest Energy Systems